Quick Pickled Onions
I have been asked by many people what that bright pink thing is on my food. It's quick lime onions! They are so easy to make. So let me walk you through it!
All you need is one red onion and six limes.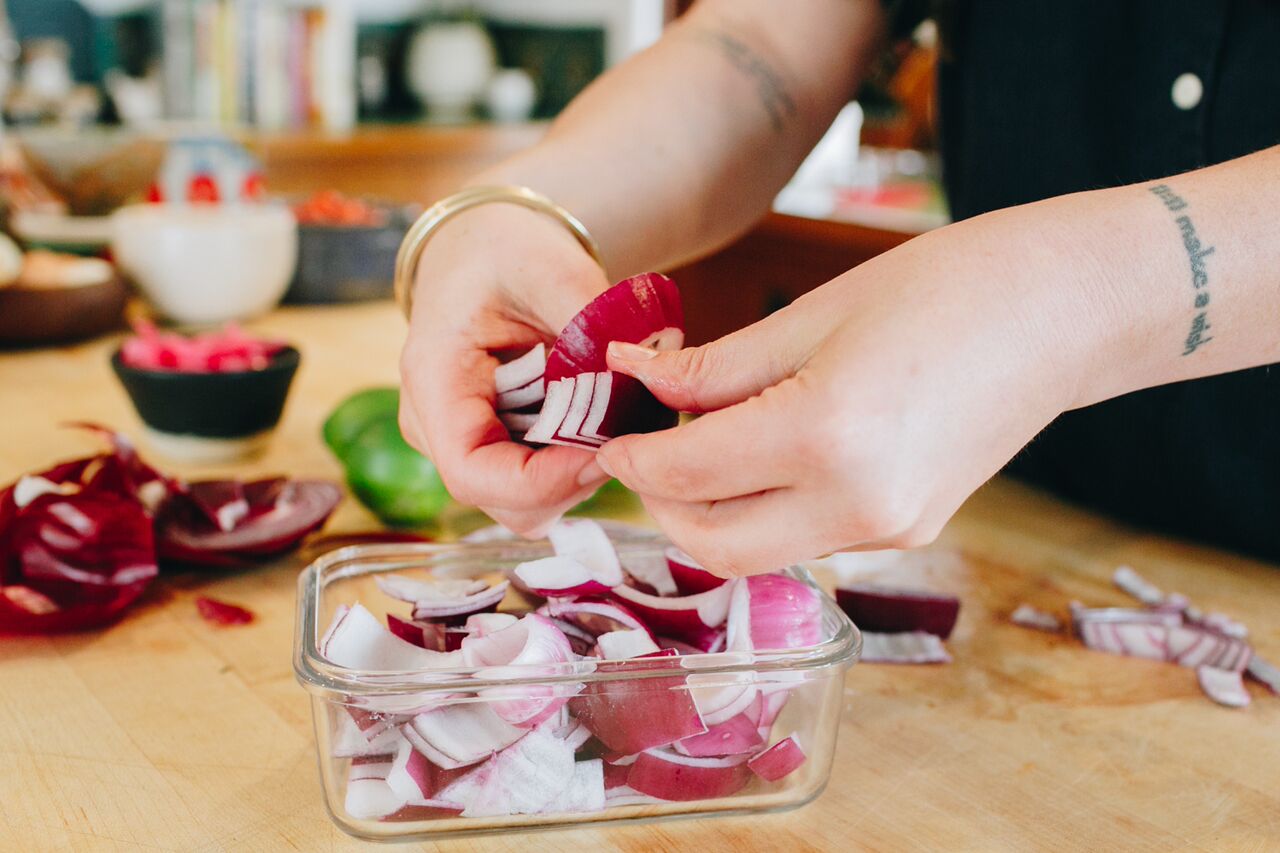 Cut the onion into whatever size pieces you like and put them into a glass container that has a lid.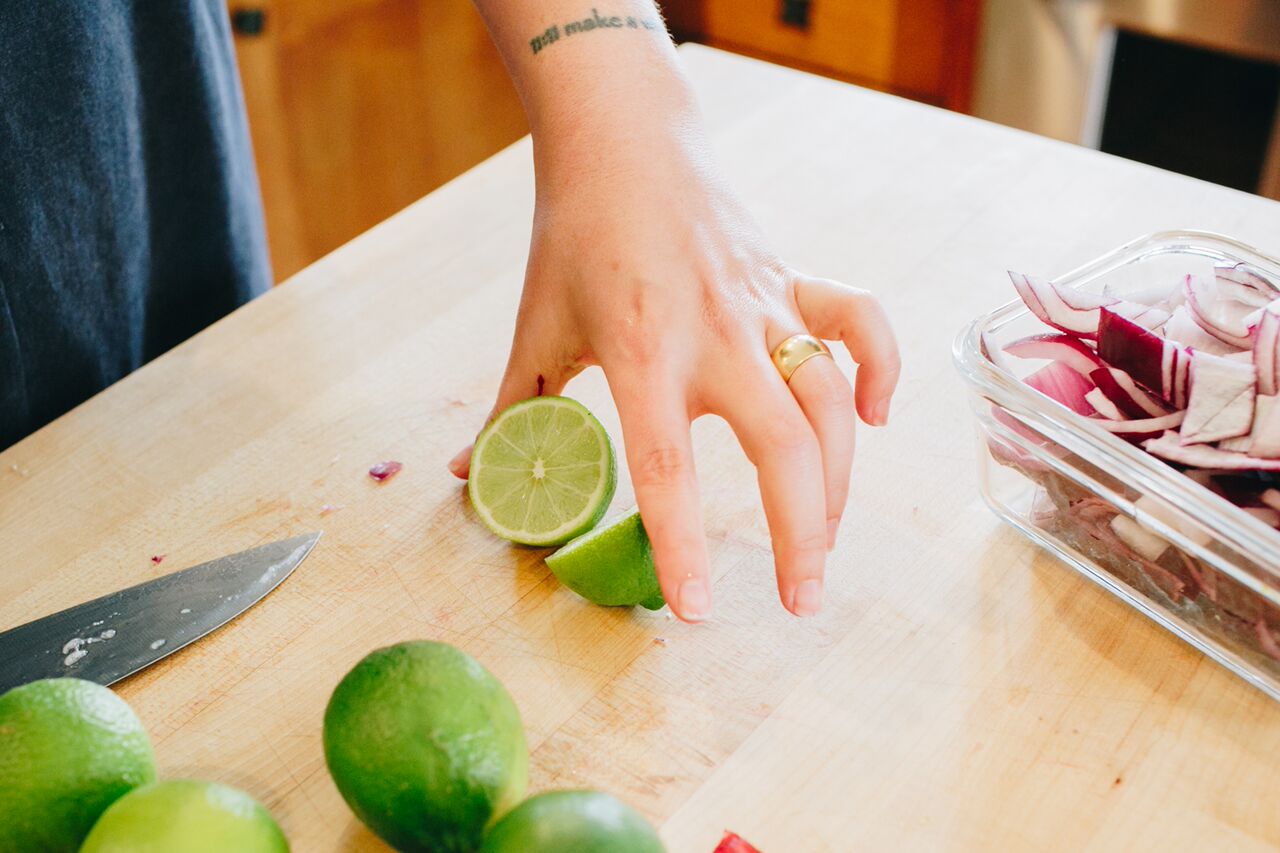 Next you are going to squeeze 6 limes into the container was well. Keep all the limes to the side once squeezed.
Then put as many limes on top of the onions as possible.
Cover with a lid and keep in the fridge as long as you need them! I like mine after a few days of soaking. We ALWAYS have these onions in our fridge. We add them to tacos, salads, really anything we can think of!
The pink things in the black bowl are the lime pickled onions! Hope you enjoy this easy recipe!
xoxo Lindsay