Healthy Nut Milk Recipe
Today is National Milk Day - but of course, I want to switch it up, and offer healthy alternatives to traditional dairy milk! Whether you have a hard time digesting dairy, you're transitioning to a more plant-based diet, or you simply don't care for it - nut milk is a deliciously healthy substitution!
It may sound daunting to literally make your own milk, but I promise, it's actually really simple - you will need a Vitamix, though!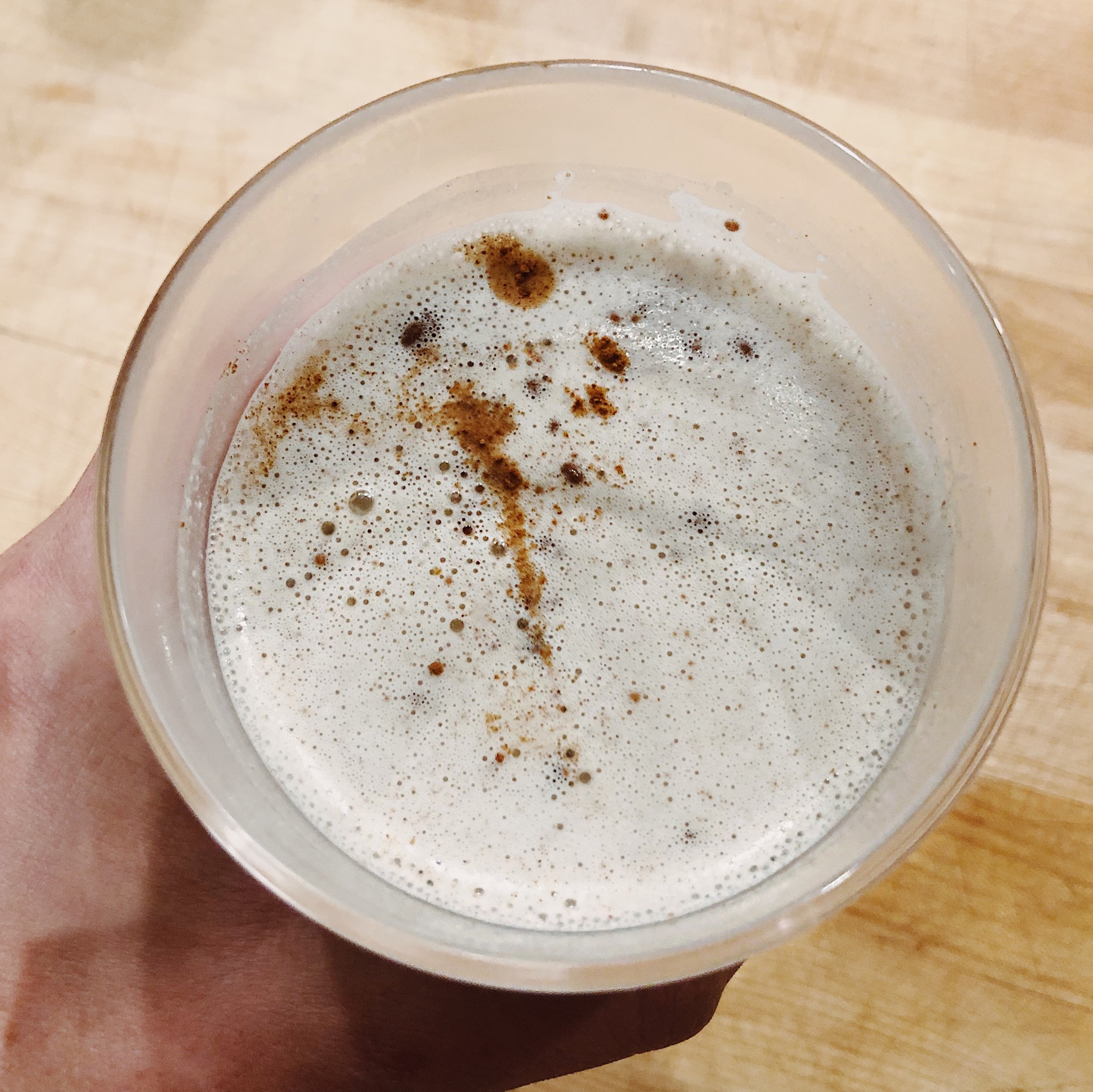 A great substitution for dairy milk!
This is my go-to recipe:
You'll need:
Two handfuls or soaked hazelnuts (soaked overnight)

One small handful on hemp seeds

One small handful of sunflower seeds

4 cups of filtered water

Pinch of salt (salt makes it last longer in the fridge)

Cinnamon to taste
*If you like, you can add vanilla extract and or a pitted date for sweetness.

Simply blend all ingredients together in the Vitamix, and then strain with a nut milk bag.
Pro Tip: save a pulp for later, and you can use it in so many ways!
Green Tip: I tend to stay away from almonds because almond trees take a ton of water! Every little bit helps, so swapping out almonds when you can is always a good idea if you're looking to be more eco-friendly!
Have you tried this recipe? Or maybe you have your own great recipe? I'd love for you to share with me in the comments below!
xoxo,
Lindsay